Covid-19
print
As COVID-19 swept the world, as an international student, I experienced how it changed my perception of my surroundings. So, I decided to use visuals to record my feelings, reflections, and criticism during this time. This project is composed of three mini projects. It gives me a chance to practice designing in dual languages and explore traditional forms in the Chinese ritual culture.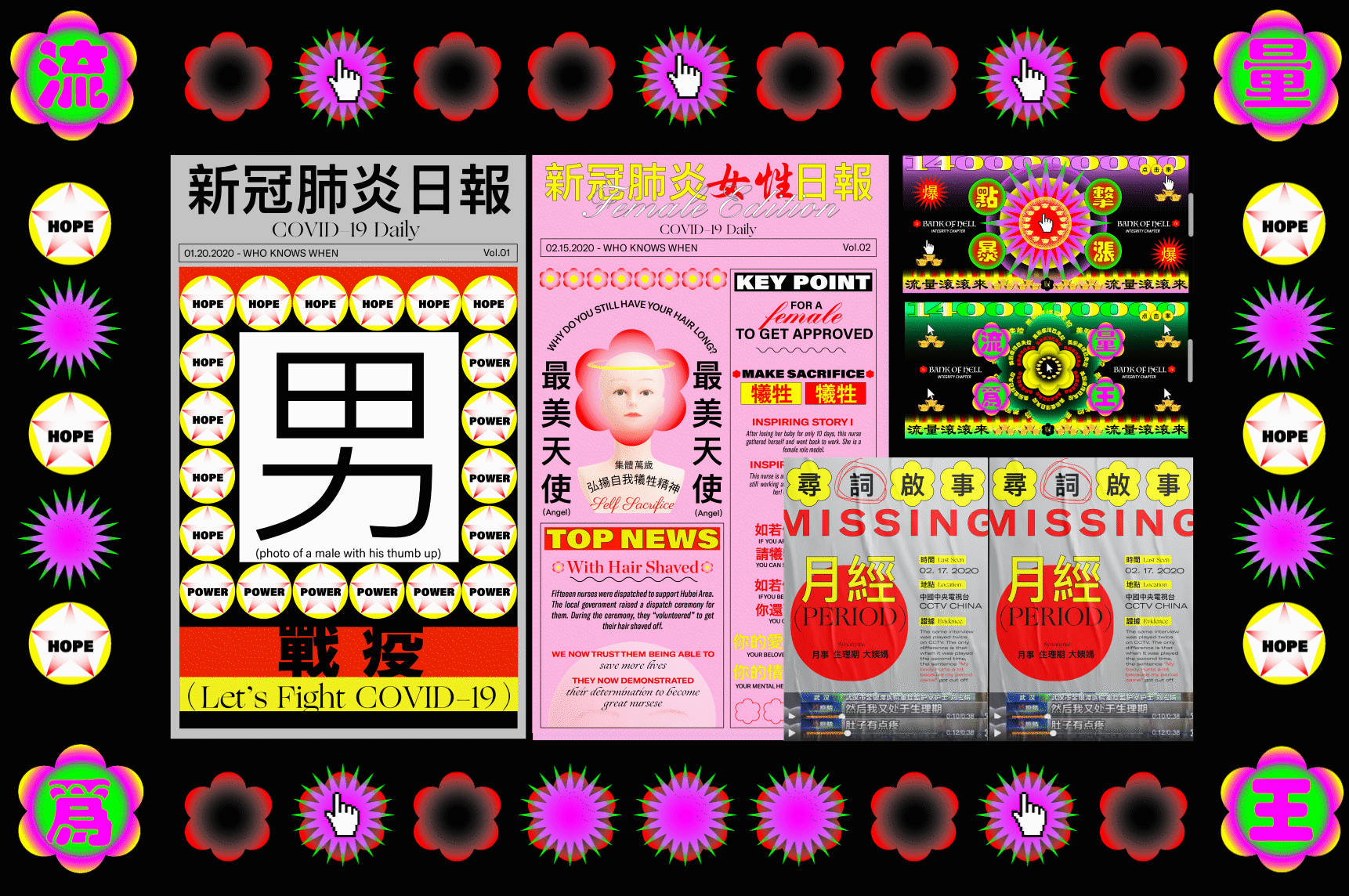 Design I
COVID -19 Female Edition

During COVID-19, Chinese local newspapers used imagery of men to represent hope and power. Meanwhile, the efforts made by women were not recognized. Local governments even required nurses to shave off all their hair to prove their determination in fighting COVID-19. Again, the government uses the female body as a method for propaganda.
Design II
Missing "Period"
When the Chinese Central Television had an interview with a nurse who worked at an ICU during COVID-19, the part where she mentioned her period got cut off. I used the template we use when we are looking for a missing cat, missing dog or a missing person. This time, I am looking for a missing word - period.
Design III
Bank of Hell - Integrity Chapter

During COVID-19, I witnessed how the Chinese media made up fake news to gloat about the bad situation in America. The reason for doing so was to attract more people to read their stories. This news caused national hatred towards the Chinese citizens who went back to China during the pandemic. I used the visual form of spiritual money which is burnt for the dead to say that the integrity of media is dead.